GiG-F has teamed up with Go Ye Ministries (GYM) Liberia and begun assisting with the ministry's branding effort.  Over the past few weeks, GiG-F has worked with the Executive Director, Dr. Lincoln Sie Brownell, Jr. in developing branding materials.
These include:
Updating the organization's marketing brochure
Creating the organization's marketing powerpoint presentation [GYM Then, Now and Tomorrow]
Designing business cards
Developing and creating the organization's logo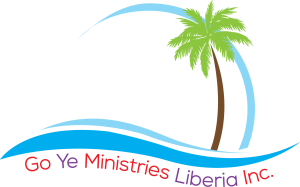 In the near future, GiG-F will begin the process of assisting GYM Liberia with advising and updating their website.
GiG-F's goal is to assist Christian organizations with program management of organization leadership, growth & development and branding efforts.